PTRC group members in Jan. 2013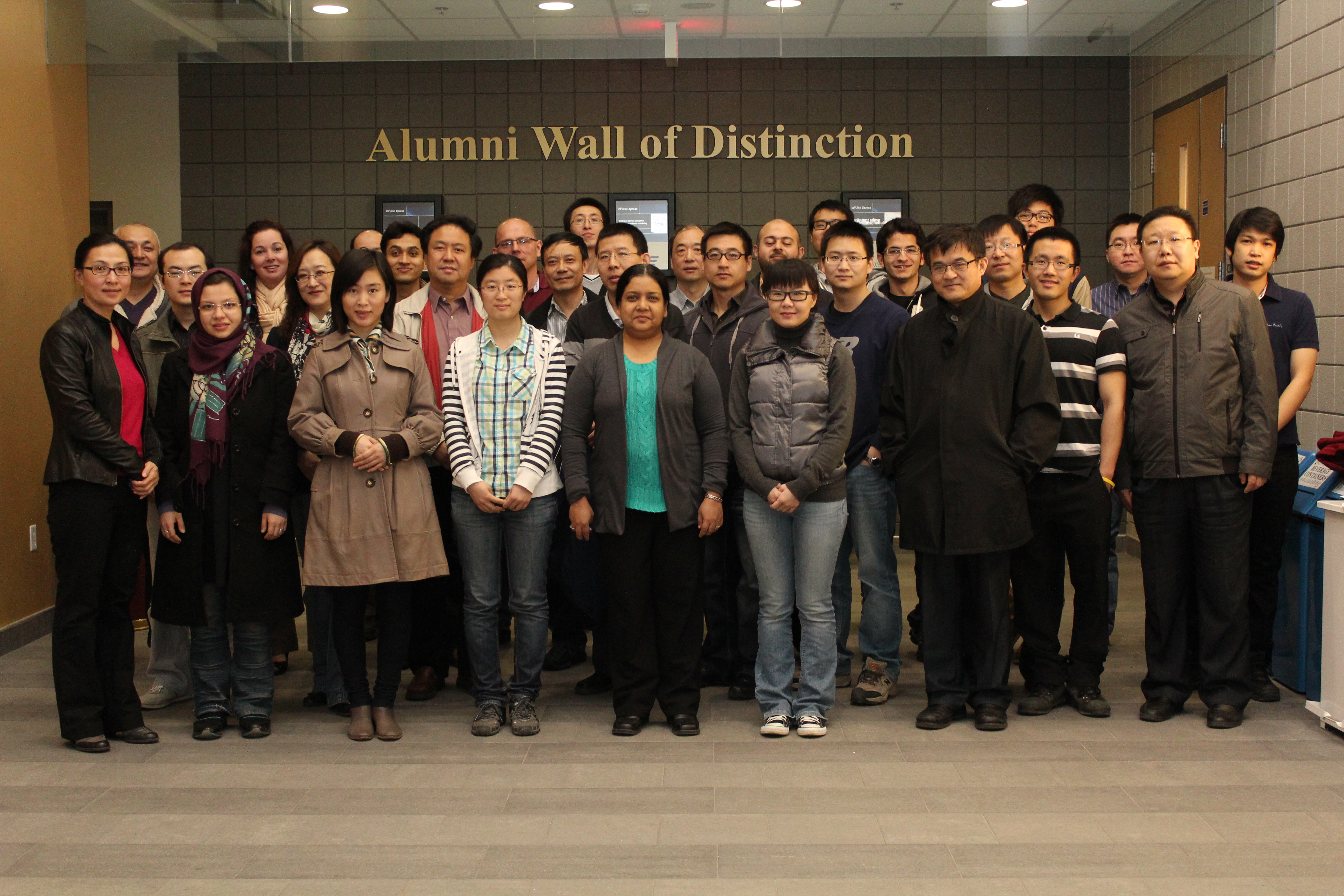 The Particle Technology Research Centre (PTRC) was formed to provide a platform for Western researchers to collaborate among themselves and to provide the best service to the research community, industry and society. As such, PTRC is dedicated to the advancement of research, innovation, and technological development in the particle technology area and aims to establish and enhance research collaboration with other university research groups, research institutions and industry.
The PTRC is comprised of 11 UWO Professors carrying out numerous research projects over a wide range of particle related technologies. The Centre continues to be a leader in innovation and development of research projects and technologies that are of highest priority and relevance to some of today's leading industries.
For detailed information about the 4th Annual Symposium of Particle Technology Research Centre, please Click here
Also from this web page:
Contact Info
Particle Technology Research Centre (PTRC)

Faculty of Engineering
University of Western Ontario
London, ON, Canada, N6A 5B8 Tel: (519) 661-4243
Fax: (519) 661-3498
Email: powder@uwo.ca
---